---
Autodial, record and gauge call sentiment

Instantly dial a number, record calls, get a word-for-word transcript and measure call sentiment!
Grow your business using LinkFusions' inbound and outbound calling and automated call recording.
LinkFusions is so much more than just a simple autodialer. It provides a solid platform to make sure you're connected to your clients from anywhere, record conversations, track call hours, automatically transcribe calls for a word-for-word call transcript, and even use AI to monitor call sentiment.
All client calls are securely stored and conversations are separated and easy to locate!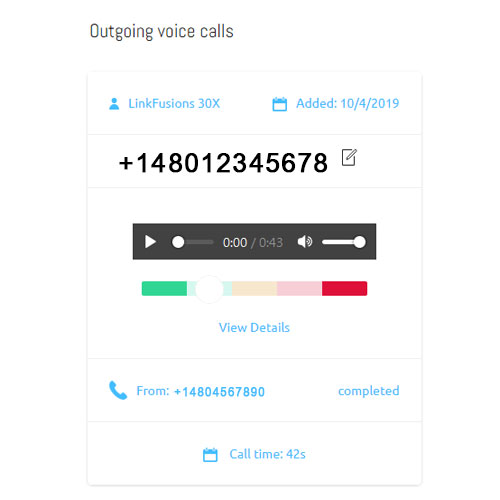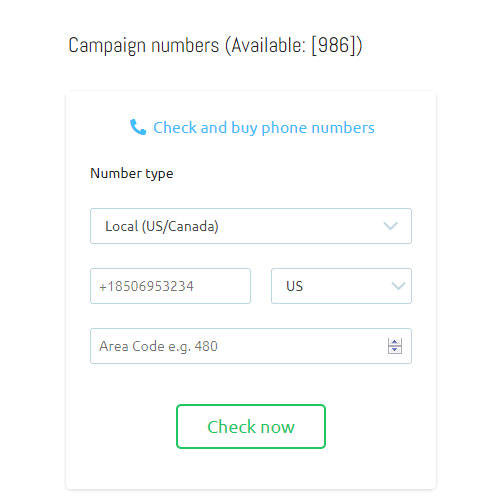 ---
Protect your number while collecting leads

Pick a number and follow-up with anyone who calls you.
Why make your private phone number public? With LinkFusions you can easily assign a phone number to your campaigns and use that number for all of your marketing needs. You can also just as quickly redirect that number to your personal number if you need to.
The best part? Your leads automatically get added to your campaign when they call you, so you can keep marketing to them long after the first call!

---
Never miss a call again

Set a customized voice greeting or use text-to-voice for all your calls.
65% of customers prefer to call a business so why keep yours waiting? Whenever you can't get to a call right away, you can set the system to automatically leave a follow-up voice greeting, text message and/or email starting a conversation with the client, leaving further instructions for them on next steps, or ensuring them that you'll respond within a certain time frame.
Easily customize your voice greeting with your own voice or type a text-to-voice message, and setup your voice campaign in minutes!
---
Go Beyond Voice

Voice calling is just the beginning...
LinkFusions enables you to use text messaging, picture messaging, automated voice calling, email marketing automation, surveys and more to connect with new leads and follow up with past and current clients.
So, why just stop at phone calls...when you now have the power in your hands to reach out to more customers more quickly using multiple communication channels!
Top Features
---
LinkFusion Voice takes simple phone calling to a whole new level
With Linkfusions calling you can choose one or more system-assigned numbers of your choice
Pick voice-to-text or record your own personal voice message to grab prospect attention
Protect your private phone number or redirect your number
Qualify leads and train your staff with call recording
Leads who call you automatically get added to your campaign
Follow up with leads who called you through voice, sms, mms and surveys
...and more!
---
Did you know 65% of people prefer to reach out to a business by phone? Only 24% prefer web forms.
---
And that the average call duration is roughly 4 min, 52 seconds - valuable time to engage and convert a lead
---
Or that 42% of people pick up their phone to call a business at least one time a week
But Voice Calling is Just One Way of Connecting With Leads....
And, how do you convert leads to loyal clients...
or remind clients to give you repeat business?
That's where you'll find abundant value in LinkFusions' complete marketing suite!
Total = $500+ monthly
(and the daily headache of using and syncing multiple platforms)