It's time to rethink your real estate marketing strategy.
With the real estate market constantly fluctuating and leads not converting to homeowners or renters...you need a serious action plan.
See how LinkFusions has helped hundreds of real estate agents to succeed.

Introducing

Link

Fusions
LinkFusions is a multi-channel marketing platform that can help real estate agents like you generate daily leads, attract new clients and optimize your off-season capacity.
How can Link
Fusions

empower you to succeed?
By empowering real estate agents like you with a multi-channel marketing strategy that works.
LinkFusions multi-channel marketing gives you the power of Text and Picture Messaging, Phone, Email and Surveys so you can instantly grab a potential home buyers attention on the platform they're most comfortable using.
---
Attract new home buyers with exclusive offers
Simply put up posters outside your office, hand out flyers, or embed a web form on your website inviting home buyers to email, call or text a number to avail a special offer or learn more about the property.
As soon as they take action, they'll automatically get sent more information or an exclusive offer and automatically get added to your marketing campaign so you can build your database and reach out to your list again and again with deals such as no closing costs, appliance upgrades, and more.
---
Become the talk of the town
Want your appointment calendar to be filled every day?
Apart from your incredible service and reputation, promoting your brand and getting people to remember you is key.
Add your brand logo, website and social links to any marketing campaigns and become instantly recognizable to your audience whenever you send out regular automated updates.
---
Transform window shoppers to loyal buyers
Adding new leads to your list may be easy, but how do you get them to convert into paying clients?
Follow-up is the key to any business success, and the same goes for real estate.
Capture new home owner data by asking them to opt-in to your campaign the first time they call or meet with you by offering an exclusive deal such as a minor kitchen remodel, a new washer/dryer upgrade or even a negotiable commission.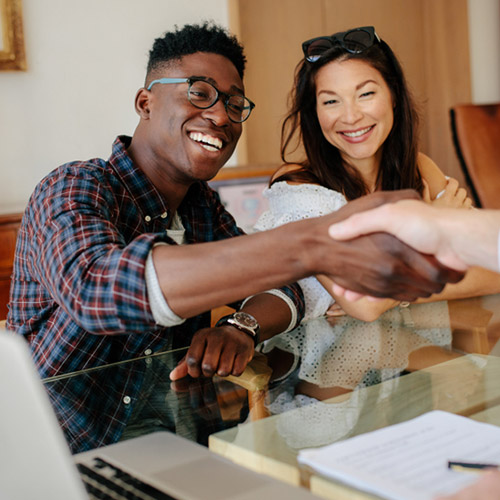 ---
Lure in home buyers with incredible imagery
Instantly enable prospective home buyers to experience the breathtaking view from the floor-to-ceiling windows, and feel the marble tiles under their feet, of your new hot property.
Sending incredible pictures is a great way to attract potential home buyers. LinkFusions enables you to add an image to all of your texts, schedule texts at the time they'll have the most impact, and send out a few or thousands of texts in just a matter of seconds.
---
Assess home buyer interest with surveys
Surveys are one of the best ways to interact with your audience, and literally take a few minutes to set up and send out in LinkFusions.
By setting up a simple multiple choice survey you can poll home owners about what their favorite upgrades are, to when they're most likely to be interested in buying or selling their home.
Offering them an incentive for submitting their vote or opinion helps you collect insightful data for your next marketing campaign and pushes them to perhaps reach out to you when they're in the market to buy.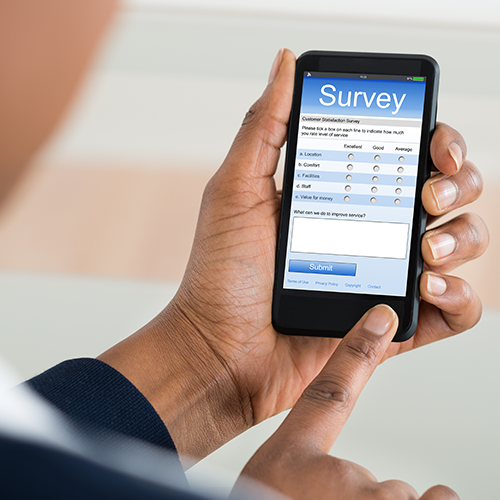 Here are some sample text messaging campaigns you can start to use right away!
Follow up after a showing or open house

Setup a campaign to follow up with prospects a few days after you've shown them a listing. Make sure to include information about the listing, and an image to reinforce it in the prospect's mind!
Discover New Leads, Engage Old Leads

Attract new leads by offering something of value for free to break the ice and start a conversation. This is also great to encourage leads you've had on your list for a while to connect with you.
Create Area-Based Segmented Lists

If someone signed up through a web form on your site, you may already have captured information such as their name and location interest. Use this to immediately trigger a personalized  campaign and automatically add them to a segmented list where you can keep sharing listings for any new homes in the neighborhood they're interested in.
Run Follow-Ups on Autopilot

Get people to text a keyword to your number to learn more about a property by conveniently adding the keyword and number on the "For Sale" rider outside the property. As soon as they text the keyword, it automatically triggers a property-specific campaign.
Boost Inquiries With Video

Did you know that listings with video receive 403% more inquiries? LinkFusions enables you to add a video to your text messages to sky-rocket your conversions!
Run Follow-up Autoresponders

Buying a home is a big decision. Follow-up autoresponders make it easy for prospects to keep your listing on top of mind. Customized scheduling options enable you to set up follow-ups at once and run them on auto-pilot.
...and

there's more!
Keep adding new leads on auto-pilot to existing campaigns

Capture lead data through custom web forms or even when someone calls you or sends you an SMS

Already have a list? Upload all your current contacts via spreadsheet

Consistently follow up and get in front of leads so they remember you when they want to buy or sell

Share listing news, reply to showing requests, send price change alerts, offer alternate suggestions and more

Shorten your sales cycle and impact your bottom line

Support for 10 different languages

and much more!
As a real estate agent,

you simply can't ignore the power of multi-channel marketing.
No matter if you're just a solo broker or run an agency, LinkFusions has plans to fit every budget.
Whether you're a marketing pro or just starting out our exceptional support team is ready to help you grow your buyer base.
Once you create your first campaign for FREE you'll gain access to your own concierge for complimentary one-on-one support!
Ready to tap into multi-channel marketing to sky-rocket your real estate business?